House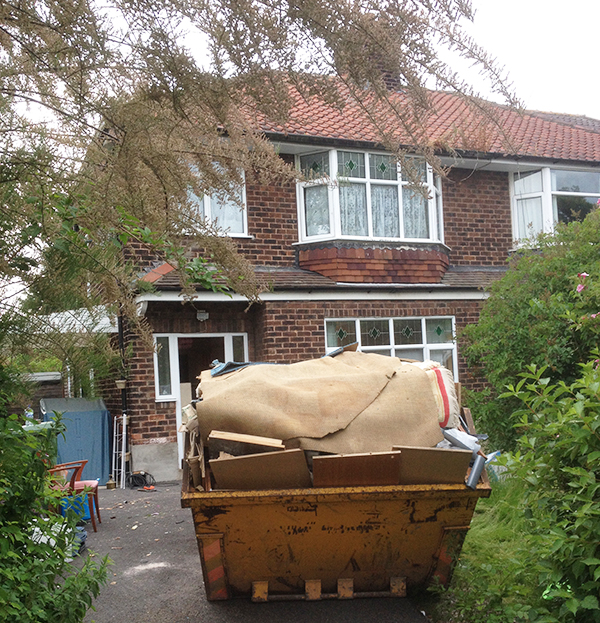 Clear View House Clearance offer a fast and efficient house clearance service from single items to full houses. We can remove all your contents and carpets if required, leaving your property clean and tidy which can improve it's selling/rental appeal. All items are disposed of responsibly and where necessary taken to licensed waste centres. We try were possible to recycle as many items as possible and work closely with various local charity outlets in the area.
10 Reasons Why You Need Clearview House Clearances
1. You want to take back the space and increase the value of your home by getting rid of the clutter and showing it at its best.
2. Downsizing means that all the furniture and knick-knacks you have accumulated over the years won't fit into your new home.
3. That long awaited new extension will give you a state of the art new kitchen, but what are you going to do with the old one? That's where we come in.
4. Unfortunately sometimes the reason you may need a house cleared is for a heartbreaking reason – the loss of a loved one. We know that the removal of sentimental items accrued over a lifetime is a harrowing experience. Sadly we cannot take away the pain but we can deal with a probate clearance in a sensitive and professional manner.
5. You've bought a new home and found out that the attic and/or basement are full to bursting with old furniture, assorted junk and rubbish. Having been through it all and not found a long lost Van Gogh painting, what do you do with it all? You could have a bonfire, but that would not endear you to your new neighbours so get in touch.
6. Attention Landlords! Has your last tenant left items behind or the property is looking the worse for wear? Not only can we clear the property, but our trusted team can re-decorate and lay fresh flooring. All you have to do is find your next tenant.
7. If you had a skip delivered would your neighbours fill it before you could get the first item in? We can arrange for skip delivery and fill it for you then take it away.
8. These days many of us use our garage for anything but keeping a car in it. If you now want to reclaim it for your prized classic car or new off-roader then we can return it to its former glory.
9. We love our gardens, but we lead busy lives and sometimes gardening is the last thing we want to do. Let Clearview tame your wilderness, and if you would like the space to be low maintenance, we can help there as well with our garden maintenance service.
10. You've bought a sumptuous new L-shaped sofa for the lounge and discover that the furniture company won't take away the old one.
Of course, you don't have to own a home to need our help. We aren't 'homeist'. We can be there for you if you have commercial premises, or live in an apartment, a caravn, on a barge, in a tent or a log cabin. We can even help if you live in a Tardis and your name is Doctor Who.